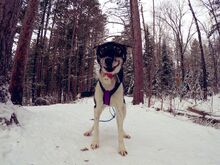 Matt Power is part of the Journopups litter. His siblings are Hunter, Boo, Jeff Sharlet, Talese, and James "Radar" Baldwin.
Matt Power is the lightest of all BraverMountain dogs, and the basis of the Matt Power Size Scale.
Despite numerous attempts to fatten him up, Matt's metabolism runs at a significant fraction of the speed of light.
This lack of insulation makes it hard for Matt to run in typical racing conditions, which is a shame because he was rumoured to be one of the fastest BraverMountain dogs, regularly out-pacing even Pepé in free running.
Prior to leaving for Alaska for the 2018-2019 winter, Blair and Quince made the difficult, but loving, decision to send Matt Power to stay with Julie Buckles in Wisconsin.[1] Matt Power is now an enthusiastic member of her recreational mushing team.[2] Matt's lack of fat and undercoat created a risk that Alaska would be too cold and Blair and Quince made the decision that Matt Power would be best served by staying in Wisconsin. He is dearly missed by all, but is enjoying bacon fat, brats, and fish heads in Wisconsin.[3] He has also learned the joys of a couch and has part time gig as a bookstore dog.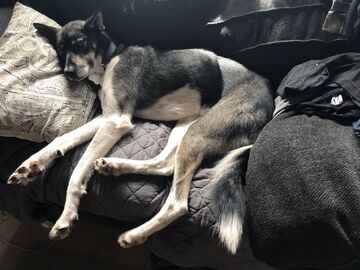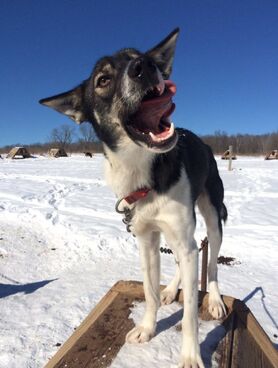 Community content is available under
CC-BY-SA
unless otherwise noted.