Hari (pronounced "Harry", short for Haricot) is a retired, blind sleddog. He is the king of our hearts. The condition that caused his blindness is progressive retinal atrophy, and he was already blind at the age of 5 when he came to BraverMountain team.
Hari fathered the Buffypups with Pepé when a dogsitter underestimated him, assuming his blindness meant he wouldn't 'have it in him'.
Hari saved the team on two separate occasions.
Hari's eyes contain whole worlds.
Hari may or may not have eaten some bees. The thread about the Hari and the bees (and possibly the bear) is one of Blair's first threaded stories on Twitter.
Hari is the son of Mr. Mac Daddy and Pistachio. His siblings include Refried, Fava and Garbanzo. His half-siblings include Popeye, Brewtus, Kid Rock, and Trace. He fathered the Buffypups with Pepé; His offspring include Willow, Clem, Anya, Spike, Xander, Glory, Buffy, Wesley, Bold and Littlest. His granddogs include the photopups litter from Glory and the adventupups from Willow.
Here is the bedtime story Blair told the puppies about their magical grandfather.
Here is the story of Hari saving the team in the 2018 Beargrease.
Hari is currently enjoying retirement in his garden with his sister Refried and regular visits from his grandpups and other BraverMountain dogs.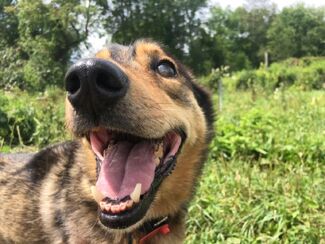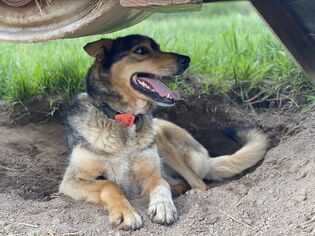 Community content is available under
CC-BY-SA
unless otherwise noted.