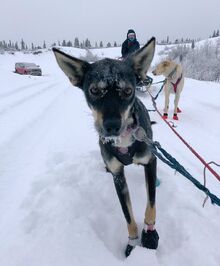 Boo is a member of the Journopups litter. His siblings are Hunter, Jeff Sharlet, Matt Power, Talese and James "Radar" Baldwin.
Boo is named for literary journalist Katherine Boo. He is a small and slight leader-in-training. He might be Glory's Mystery Babydaddy.
Boo was originally called Hunter, and Hunter was originally called Boo, but the the names were switched when they were still pups in order to better fit their personality. This is likely the reason why Boo is the only Journopup named after a woman, as Hunter is the only female Journopup.
Boo's face is noted for its ability to resemble emojis. Boo's most famous face, as demonstrated in his profile picture, is the Disapproving Boo face. Currently, Boo very much disapproves of his brother Jeff Sharlet.
Boo is also famous for his patented "Boo-squirt" which involves expressing his joy in a very tangible and liquid form.
Boo is an international spokeswoofer for the Essential Oils industry.
Boo joined his sister Hunter and his brother Talese on Blair's 2019 Iditarod team and made it all the way to Nome. Boo was also on Q's 2019 Kobuk 440 team and finished all 400 miles of that race as well. Clearly, little Boo has become one of the stalwarts on the long-distance team.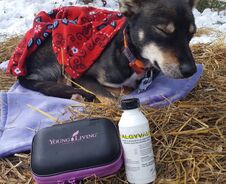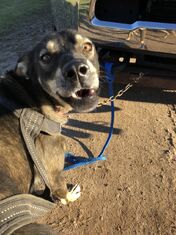 Community content is available under
CC-BY-SA
unless otherwise noted.